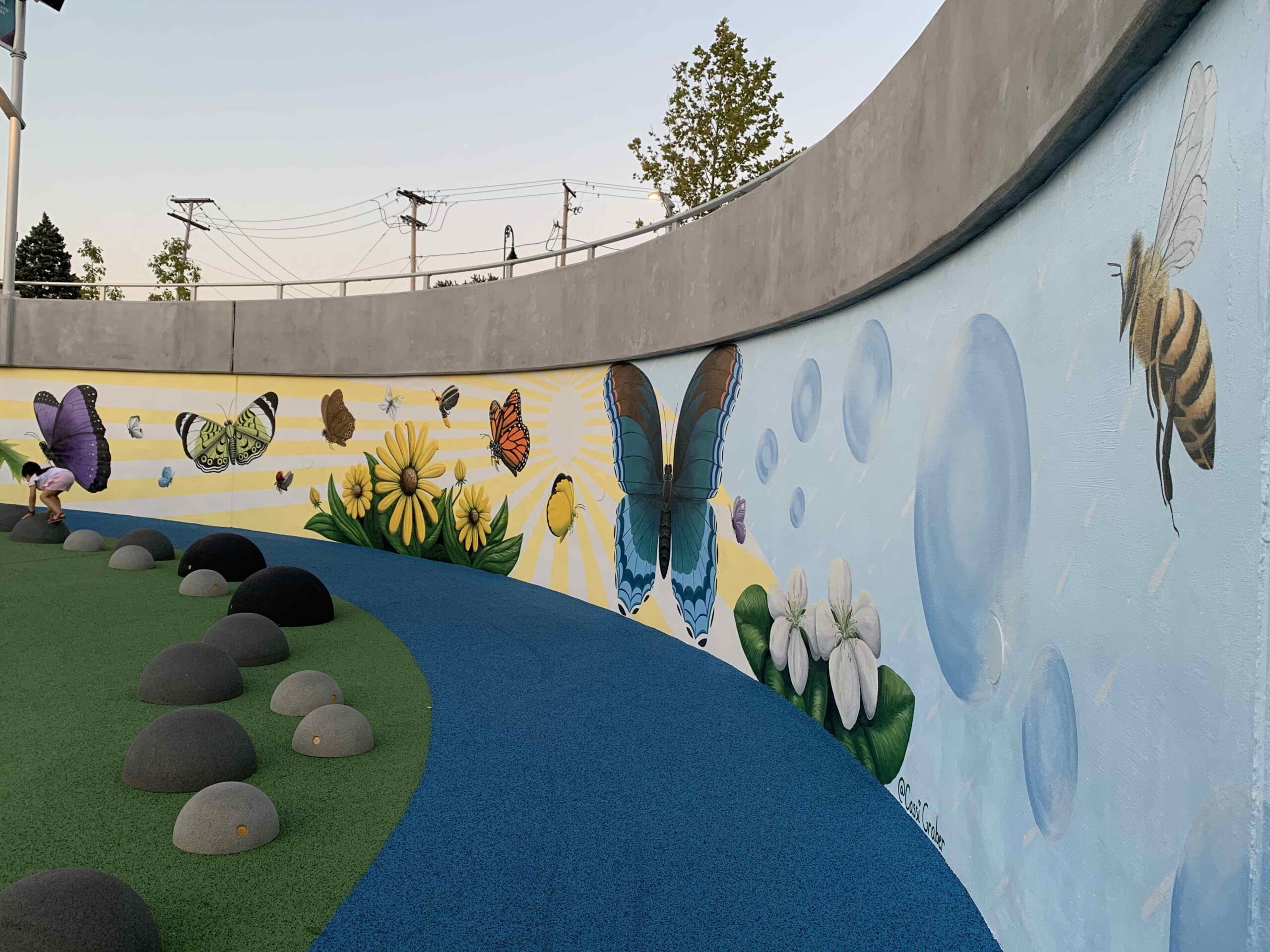 East Bank Self Guided Art Walk
What's not to like about walking? It's free, it's easy to do, and it's easy on the joints.
Do you need more incentive? Well, what if I told you we have a unique opportunity in the East Bank Village to not only get a good workout in, but to also lighten our mood and expand our minds? Visual art will do that.

On the map above I have noted several public art installations to explore in the East Bank Village. Just follow the purple art palettes. The artworks range from the grande South Bend River Lights installation at the Jefferson Street bridge to Ed Wedow's butterfly sculptures.

Some of the benefits of viewing art are:
decreased stress levels
helps alleviate symptoms of anxiety and depression
looking at art puts your brain to work by picking out familiar patterns and extracting meaning
looking at art we consider to be beautiful can trigger the same pleasurable physical response as when we fall in love
I hope to see you out and about enjoying a walk! If I have missed a piece of art please let me know and it will be added to the map.