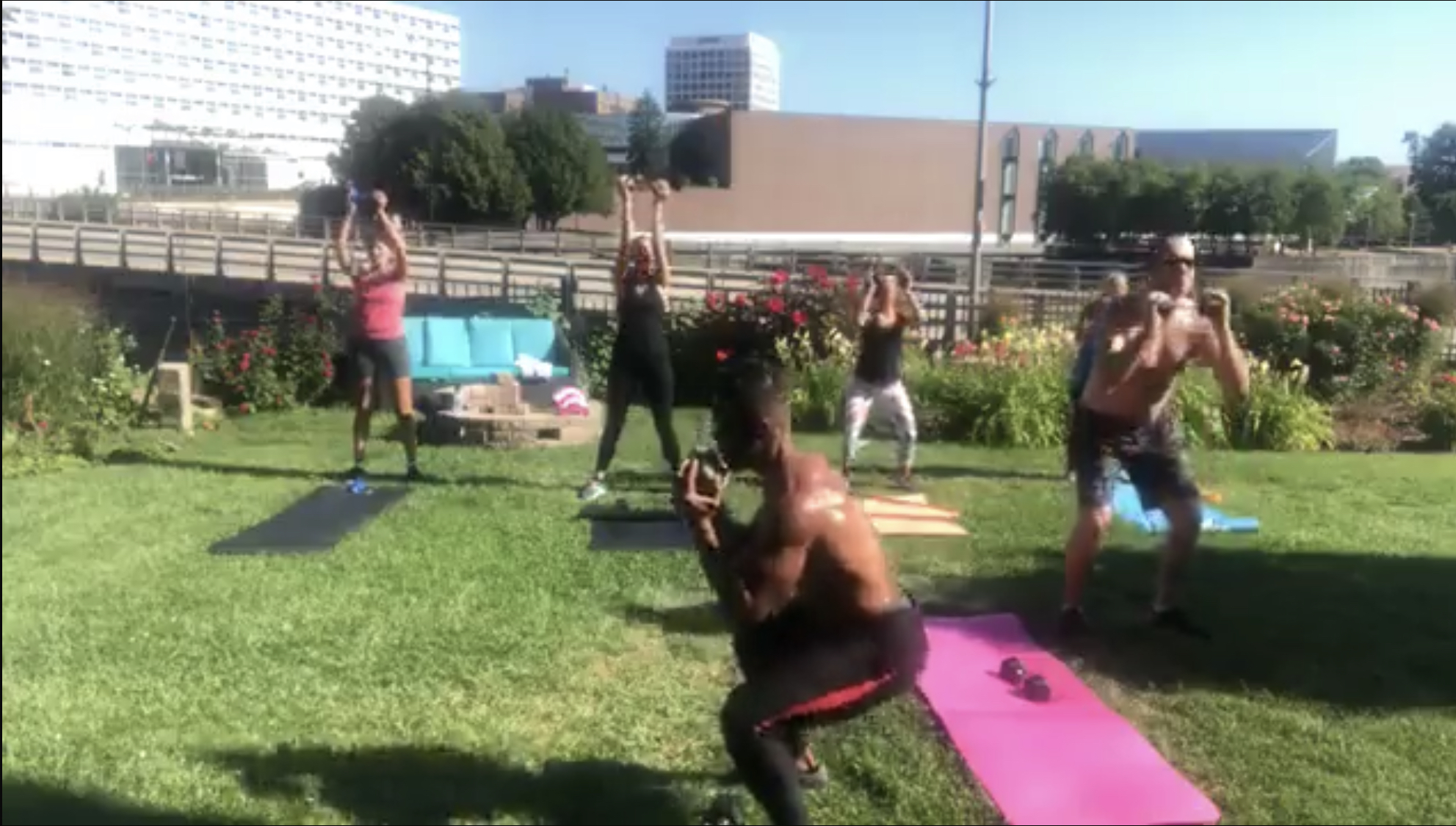 Unfortunately, with many gyms closed or operating with restricted access, it is difficult for us to achieve our fitness goals.  But never you fear!  The great outdoors is our friend.  
The East Bank Neighborhood offers wonderful outdoor exercise opportunities that are safe for the public even during a pandemic. A prime example of this is the East Bank Trail, which runs from Veterans Memorial Park near IUSB, and terminates at Angela Boulevard. This trail, which has several access points in the East Bank Neighborhood, is perfect for walking, running, and biking.
There are more exercise resources available than most realize. Our friends and neighbors at the East Bank Townhouses formed an exercise group that meets twice a week on the front lawn. Eric Forest leads us in exercises (and live streams on Facebook). Exercising outside together allows us an opportunity to maintain social distancing, while enjoying all of the advantages of group exercise. This team approach improves exercise compliance and offers support to reach fitness goals.
A world of outdoor exercise opportunities awaits you here in the East Bank Neighborhood. Enjoy!
Yours in Health,
Matthew Teters M.D.