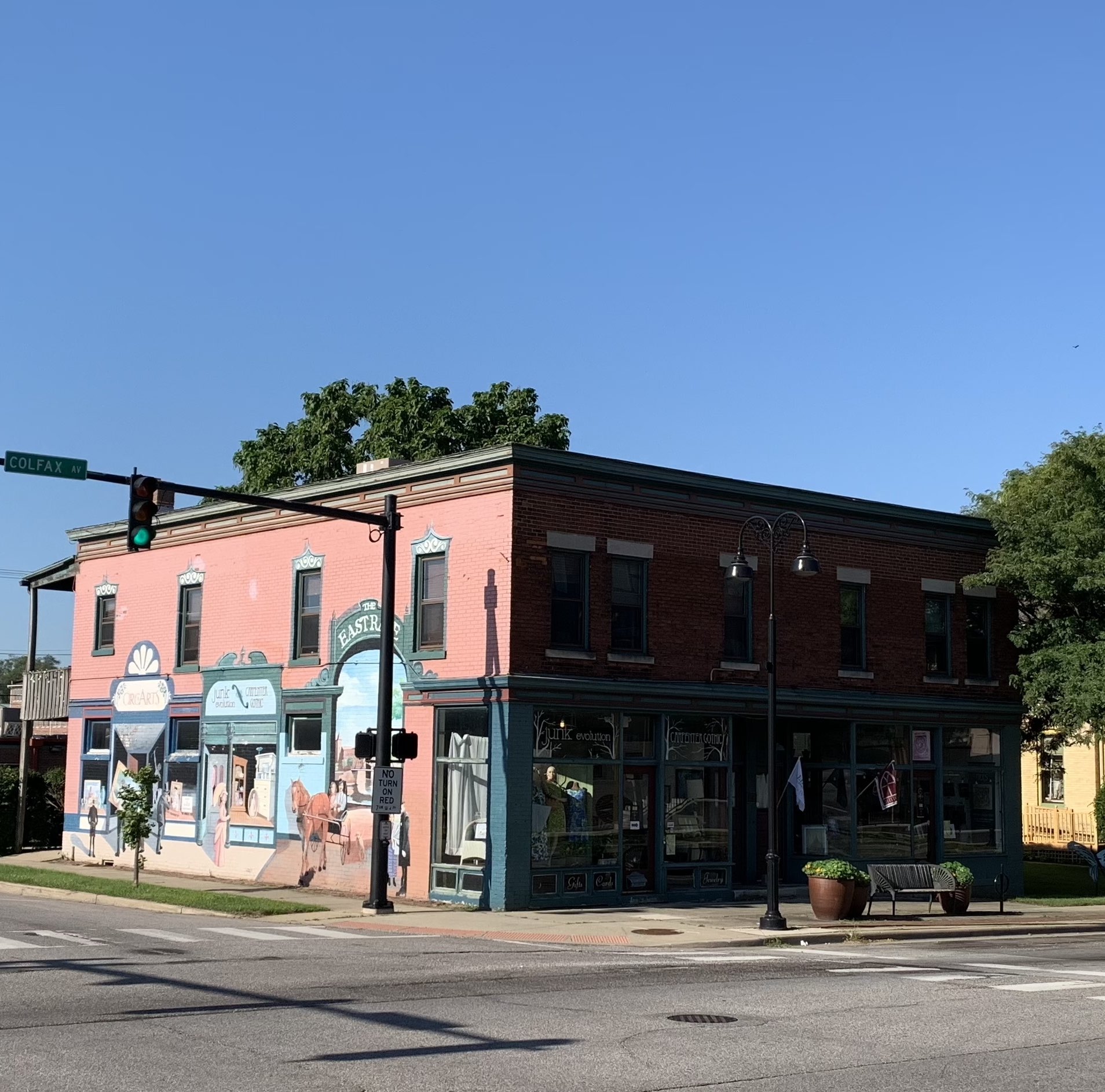 I am a big fan of Kathy Reddy White and Circa Arts Gallery. Three of my absolute treasures are 16 x 20 original paintings of a few of her Christmas card designs. They bring me so much joy!
20 years ago artist Kathy Reddy White and Gary White were looking for a building to buy with enough space for an art studio and a gallery that would support local artists. "We saw this building empty and thought, that is a fabulous building and this is a fabulous area. You have a river right here, you're a mile from Notre Dame and you're across the bridge from downtown. We though it was perfect!" The building is the historic Charles McCormick building at 528 E. Colfax Avenue (the corner of Hill and Colfax).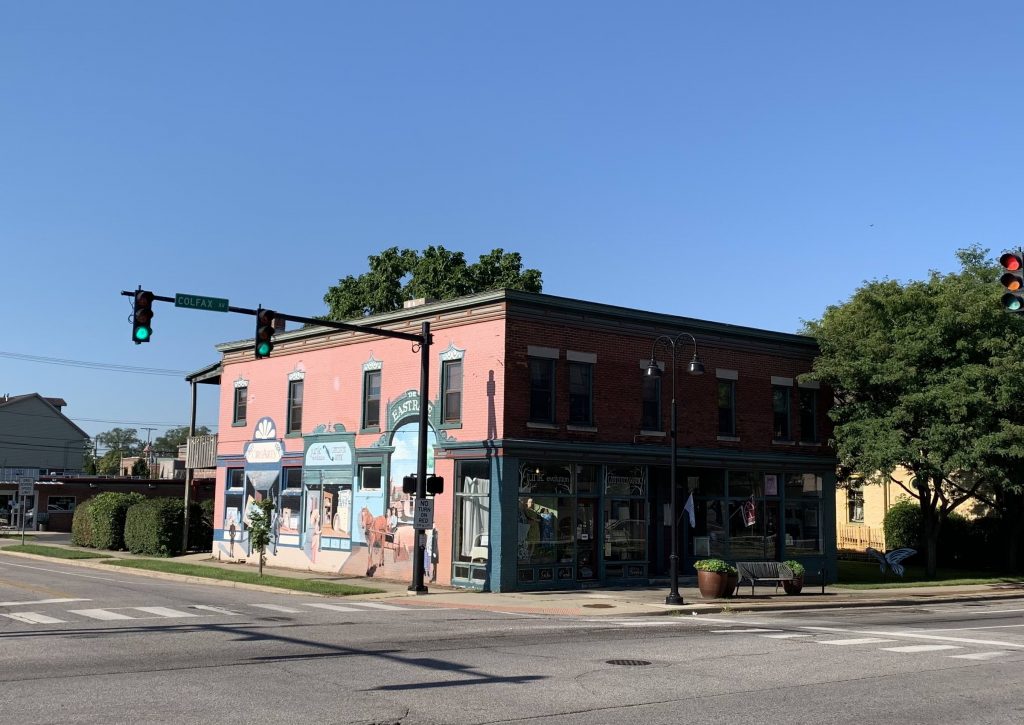 "At Circa Arts Gallery we want to make the arts an approachable, enjoyable experience for everyone, no matter how familiar or unfamiliar you are with the arts." The gallery represents artists with an emphasis on "Arts & Crafts" artisans, as in Frank Lloyd Wright. Classic, hand-made pottery, art tiles, oak furniture, stained glass, jewelry and paintings are just some examples of what will captivate you as you wander the isles.
As a result of the Covid19 pandemic, Circa Arts Gallery will be offering deep discounts on selected artworks. It's a great opportunity to own a classic landscape painting by artist Shawn Krueger, who has has been with the gallery about 10 years and is now becoming more famous.
To view more of the artwork available visit the gallery or browse the website at circaartsgallery.com . You will find the perfect piece of original art at very reasonable prices.
Gallery hours are Wednesday through Friday 10:00 a.m. – 6:00 p.m. and Saturday 10:00 a.m. – 4 p.m.