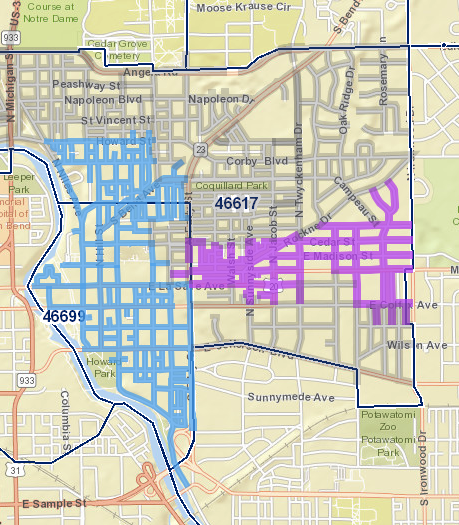 Extra Circulation (August 27, 2020)
As a special to our 4th issue, we expanded circulation to include more of South Bend's East Bank neighborhood. Eventually, we want to expand all the way east to Ironwood Drive. Today, we crossed Eddy St. This expanded our usually delivery (1,200+ doors) to almost 1,600 doors.
Our typical delivery is highlighted in Blue, covering 1207 doors, 204 of which are business addresses. Today we added the area in pink, 567 residential (and 8 business) addresses between Eddy St and Ironwood, Rockne Dr. and Colfax Ave. For the next few weeks, we will experiment with adding extra houses.
In order to expand to all of the 46617 zip code (and some of the 46615), we will need to add pages (more content) and sponsorship (paid advertisements).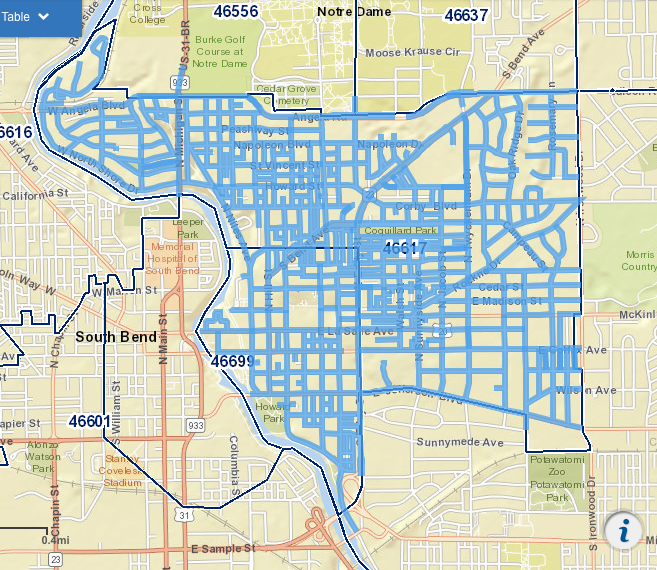 We are all volunteers. Thanks for taking an interest in our hyper-local paper, and feel free to reach out and get involved!