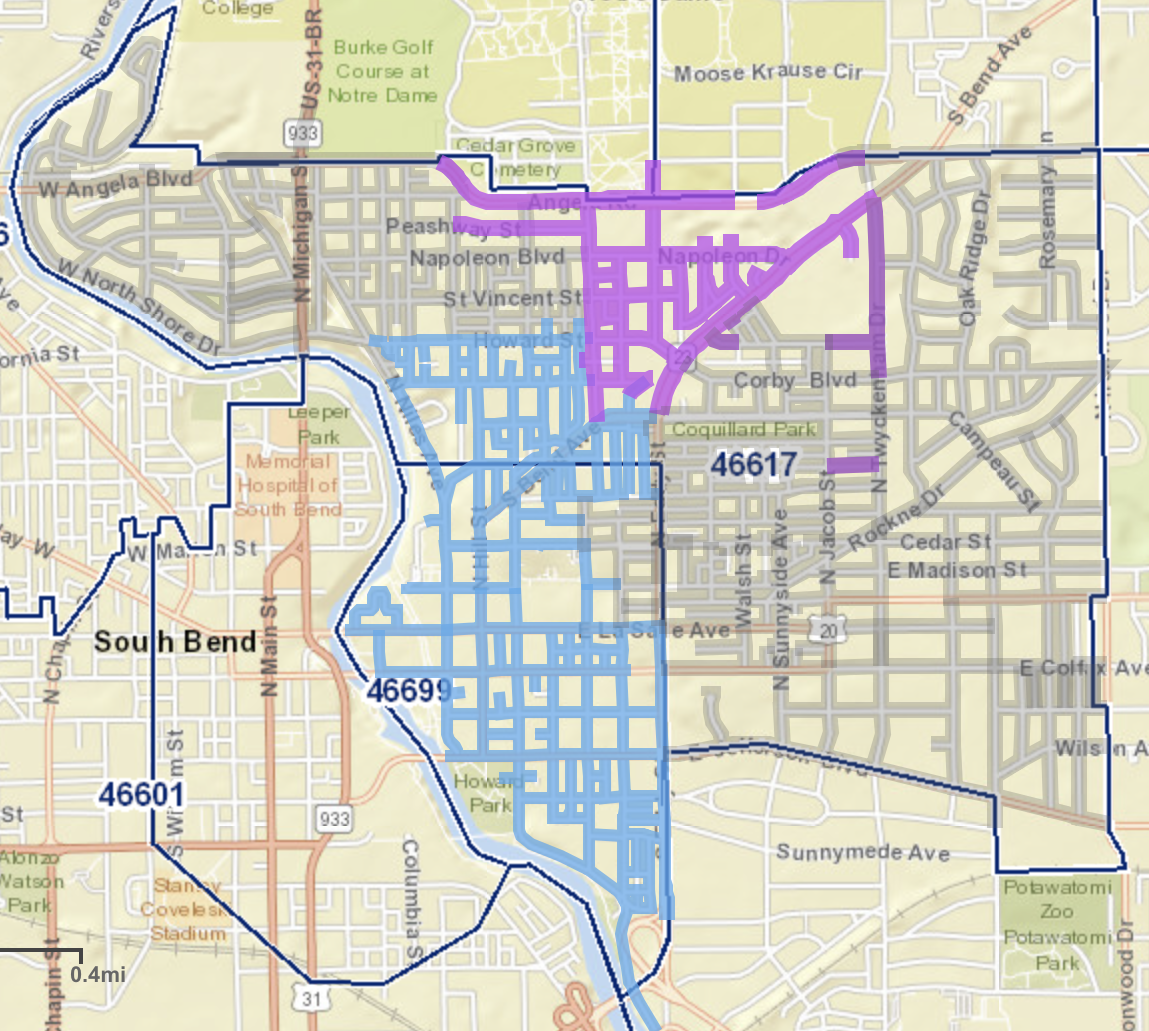 Extra Circulation – Issue #5 – September 3, 2020
The East Bank Ink is a weekly paper published by volunteers (join us!). We always deliver to the 1,300 houses and businesses between the East Bank of the St. Joseph River, Eddy Street, and Howard Street. Today, and for the next few weeks we will also mail a copy to more houses in the 46617 zip code.
This week's paper goes out to the the 1,207 houses and businesses along the blue streets, and also the 752 households and businesses in purple. The total circulation is 1,959 doors and about 5,062 people.
Hopefully with more volunteers, we can expand to all houses in the 46617 zip code and the Sunnymede neighborhood too!
If you're interested in helping out, please contact us.
Thank you! See you next week!